Goddard Family Eyecare has provided safety eyewear for over 20 years to many companies in the Chester County Area such as PECO, PENNDOT, FIRESTONE, AUTOMOTIVE TRAINING CENTER, JOHNSON MATTHEY, AND MANY MORE TRUST GODDARD FAMILY EYECARE FOR THEIR EYEWEAR.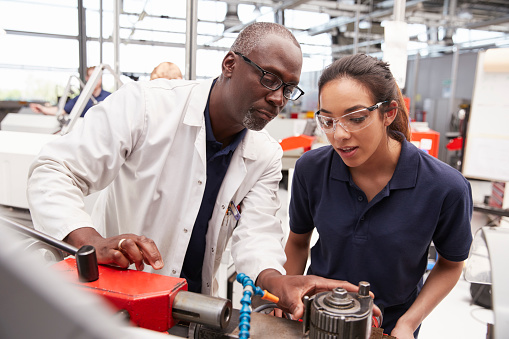 Whether you are on the jobsite, out working the backyard, or hammering away on your renovation, a pair of safety glasses is a must. All it takes is a splinter or piece of debris to find its way into your eye and you are in for a world of hurt. The eye is a very delicate organ -damage can lead to temporary or even permanent vision loss. Because of this, it is important that you always take steps to protect your eyes from mechanical and chemical damage.
Eye injuries in the workplace are extremely common. The National Institute for Occupational Safety and Health (OSHA) reports that every day about 2,000 U.S. workers sustain job related eye injuries that require medical treatment. Safety experts and eye doctors believe the right eye protection can lessen the severity of and even prevent 90 percent of these eye injuries.
Health care workers, laboratory, janitorial staff and other workers may be at risk of acquiring infectious eye diseases. Infectious diseases can be transmitted through mucous membranes of the eye. This can occur through direct exposure to blood splashes, respiratory droplets when coughing or touching eyes with contaminated fingers.
Workers get eye injuries on the job for two main reasons:
Not wearing eye protection
Wearing the wrong kind of protection for the job
The Occupational Safety and Health Administration (OSHA) requires workers to wear eye protection whenever there is a reasonable probability of injury that could be prevented.
Workplace eye protection is needed when the following potential eye hazards are present:
Projectiles (dust, concrete, metal, wood and other particles)
Chemicals (splashes, fumes)
Wearing safety glasses with side protection (side shields) will protect your eyes from injury.
Safety lenses are made from polycarbonate materials provide the highest level of protection.
Although safety glasses may look like normal dress eyewear, they are designed to provide significantly more eye protection. The lenses and frames are much stronger than regular eyeglasses.